Five-star Waco CB Kobe Black to visit Texas this weekend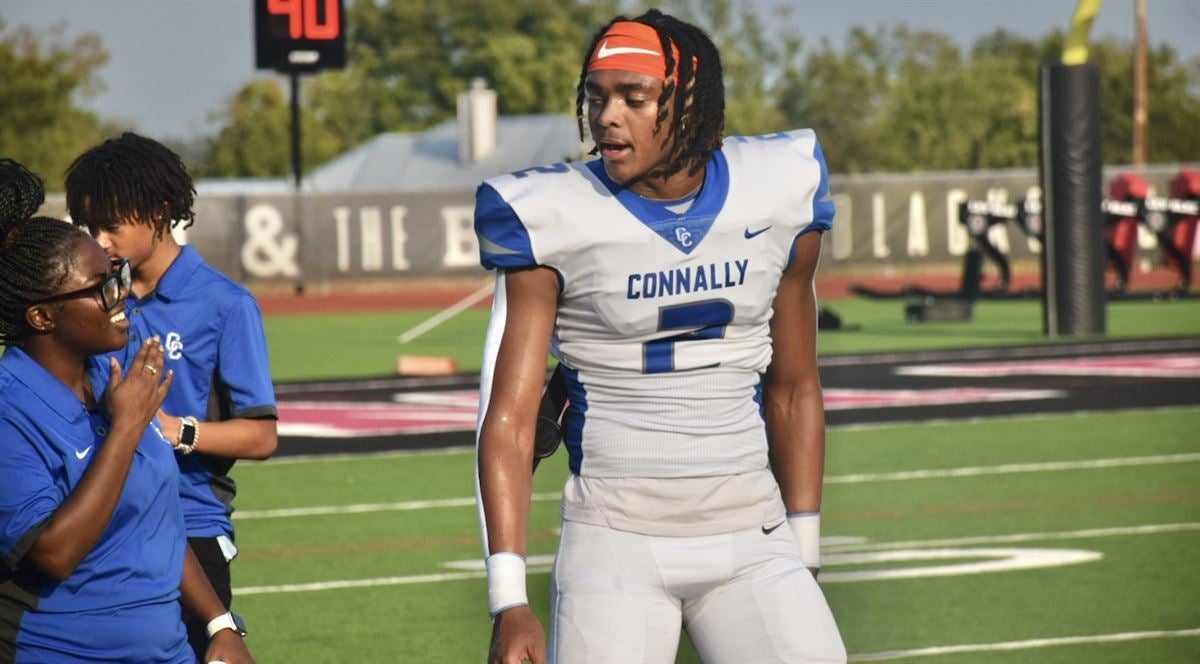 Waco Prep cornerback Kobe Black
Only a few five-star recruits are left on the football recruiting board for the 2024 class and one of the best is versatile Kobe Black from Waco (Texas) Connally High School
Rated No. 27 nationally overall and No. 3 at cornerback by NFLDraftScout.com, Black is standing out at multiple positions on offense, special teams and in the secondary.
Black told On3 he is in touch with Oregon, Texas, Texas A&M, LSU, Alabama and Colorado "a little bit, too."
"I'm finally starting to make some progress," Black told On3. "I'm not there, but I'm almost there, though."
"I'm still trying to make sure I'm 100 percent on my commitment," he added. "I don't want to decommit and commit somewhere else; I want to make sure I'm making the right decision."
Black hasn't made any college visits far this college season. That's expected to change this weekend.
The Central Texas cornerback is expected to return to The Forty Acres for the Longhorns' tilt vs. Kansas. He's been high on the play of the Texas defense so far this season.
"I'm watching them play, watching some of my old teammates play," Black told On3. "They're still recruiting me hard and showing a lot of love. They're just fast playing physical and having fun out there."
"They're telling me I can be like Ryan Watts, another big DB like me, a boundary corner," he continued, "and they're saying that I can come in, and if keep my head on straight and keep working hard, I could come in and play early."
Black was at Texas A&M in July and is also expected back in College Station for a game-day visit next month.
"They stay in touch almost every single day and communicate with me, and that's really big with me," the five-star CB said.
The Ducks have also remained heavily involved with the 6-foot-2, 190-pound defender. Oregon's defense has caught Black's attention in a big way this season.
"As you can see, the way they're playing, the way their defense is playing … they're playing really, really good," Black said. "It kind of speaks for itself."
Since Auguist, Black's focus has been on the Cadets of Connally..
"I'm worried about this season and about winning with my high school team right now. I'm trying balance to out, but I'm worried more about high school (team) right now," Black explained.
The schools in pursuit are also in the midst of their own seasons. They're recruiting Black hard, but also giving him space at the same time.
"They want me to make plays and to have fun, have fun during my last year of high school," he said.